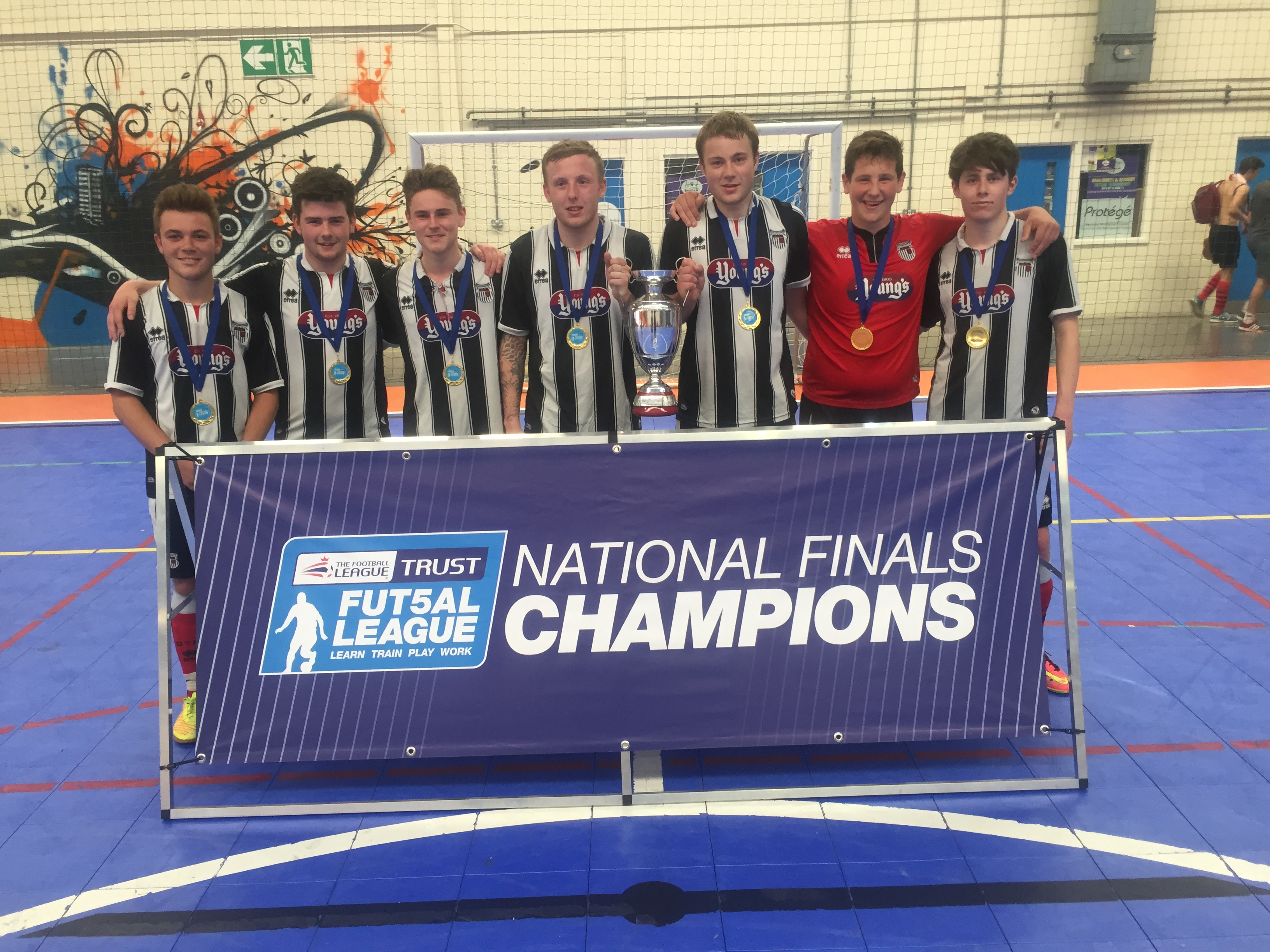 Grimsby Town Futsal will take to the M1 for the first trip of 4 next Wednesday. 
They will be on the road to Birmingham Futsal Arena 4 times in the next 2 weeks to compete in newly branded EFL Futsal League 1,2,3 and 4 National Finals (previously FLT Futsal).
This weeks draw for League 1 can be seen below along with a date and time schedule.
The League 2,3 and 4 draw schedule will be released later this week…