Grimsby Town Sports and Education Trust update on U15/16 Futsal competition run at Franklin College on a Thursday evening.
Week 3: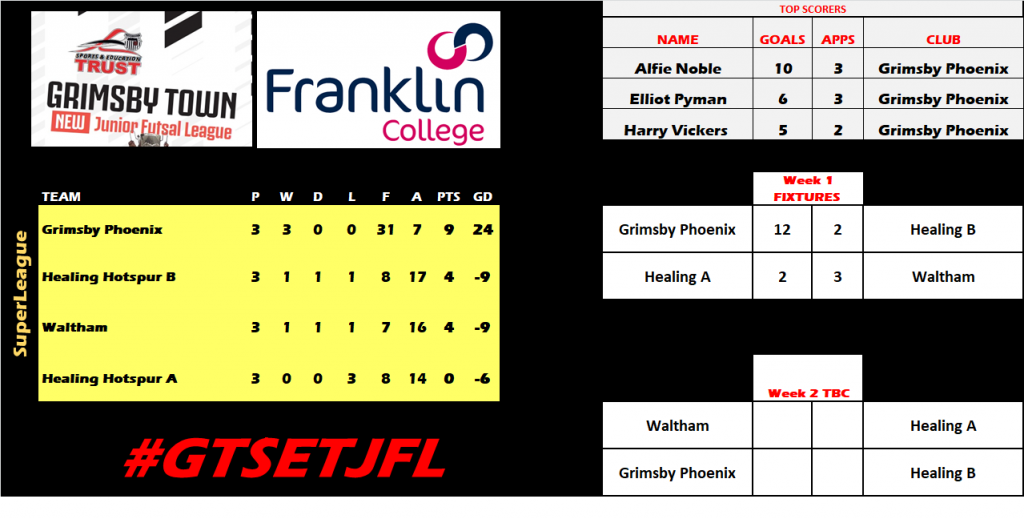 Week 3 saw the final league fixtures in the mini league, Grimsby Phoenix started of the night with a 12-2 victory over Healing B allowing them to finish top of the table with 3 wins from 3. The second game of the night was a close encounter between Healing A and Waltham, the scoreline ended with a 3-2 win to Waltham. The final league table resulted in Grimsby Phoenix finishing 1st, Healing B finishing 2nd on goals scored, Waltham finishing 3rd and Healing A finishing in 4th place.
Next fixtures are a final and a 3rd and 4th placed playoff.
3rd and 4th playoff: Waltham vs Healing A
Final: Grimsby Phoenix vs Healing B
Week 2: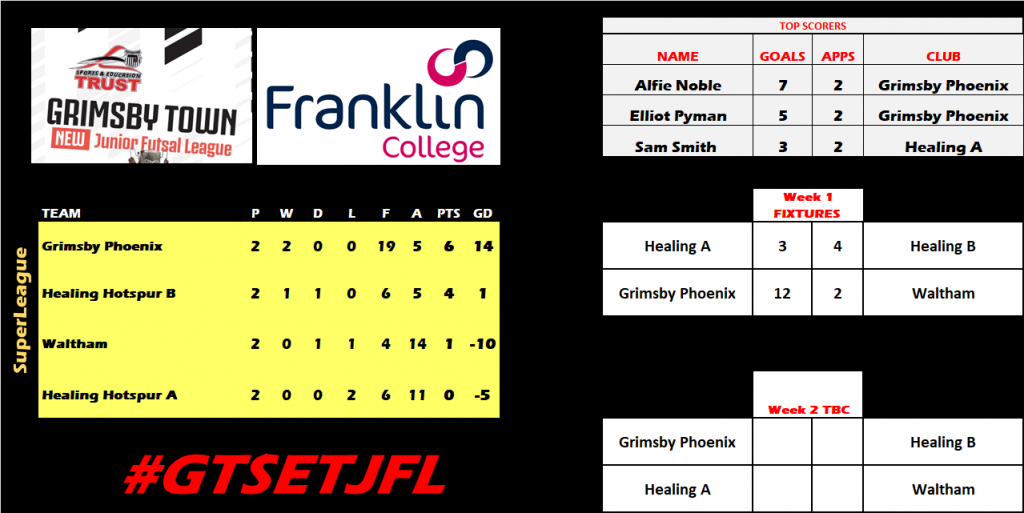 Week 2 saw both Healing teams play each other for the first game of the night, both teams had a close match and played well but Healing B came out victorious with a 4-3 win to stay unbeaten in the league. The second game of the night saw Grimsby Phoenix take on Waltham, Grimsby Phoenix took 2 wins from 2 with a dominating display with an end result of 12-2.
Week 1: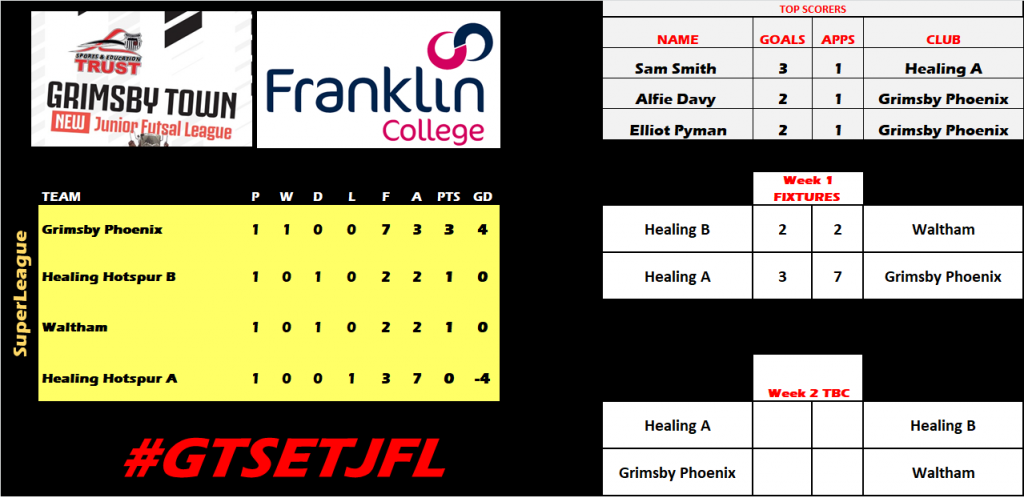 Week 1 saw the launch of the annual U15/16 futsal. The first game of the night was Healing B vs Waltham which ended all square in a 2-2 scoreline, both teams sharing a point. The second game of the night was between Healing A vs Grimsby Phoenix, the final result was 7-3 to Grimsby Phoenix.

Roll on week 2.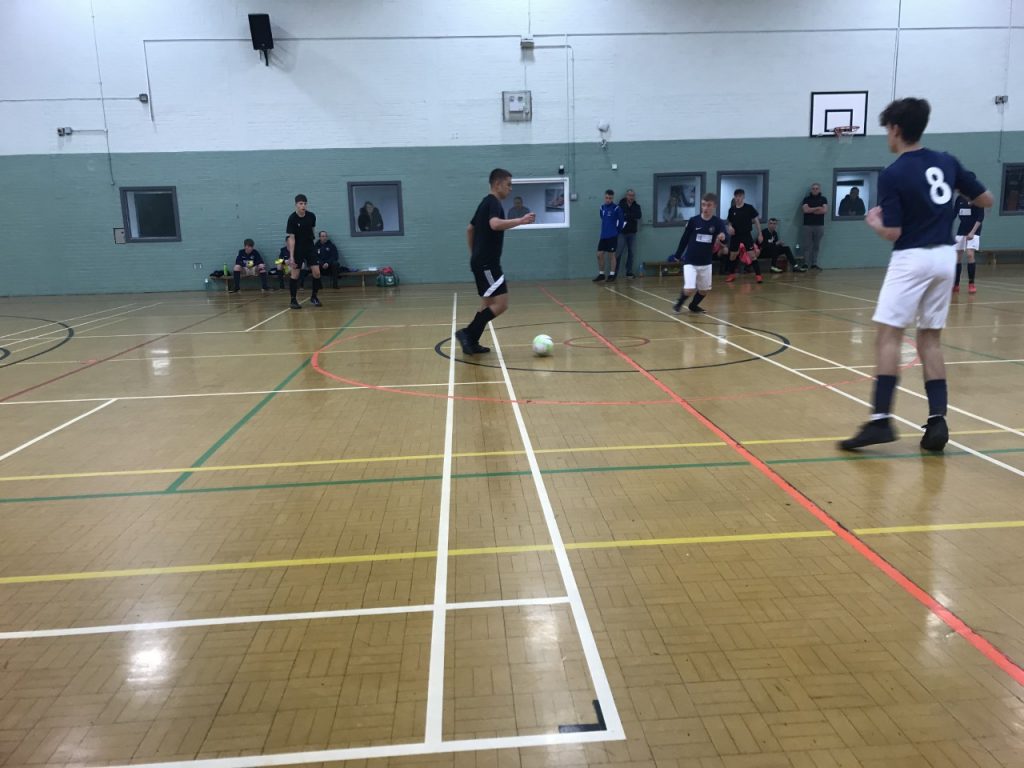 You can still apply!
We are constantly taking applications to join our league, see below.
-£20 a fixture
-36 minutes of futsal per week.
– 2 x experienced Futsal referees.
-1 adult and junior ticket for all players in your team for 5 Grimsby Town home games in the 2019/20 season (exc cup games).
– League winners parade at a Grimsby Town FC game.
-Updated website with latest scores,fixtures and tables www.gtset.co.uk/futsal-leagues/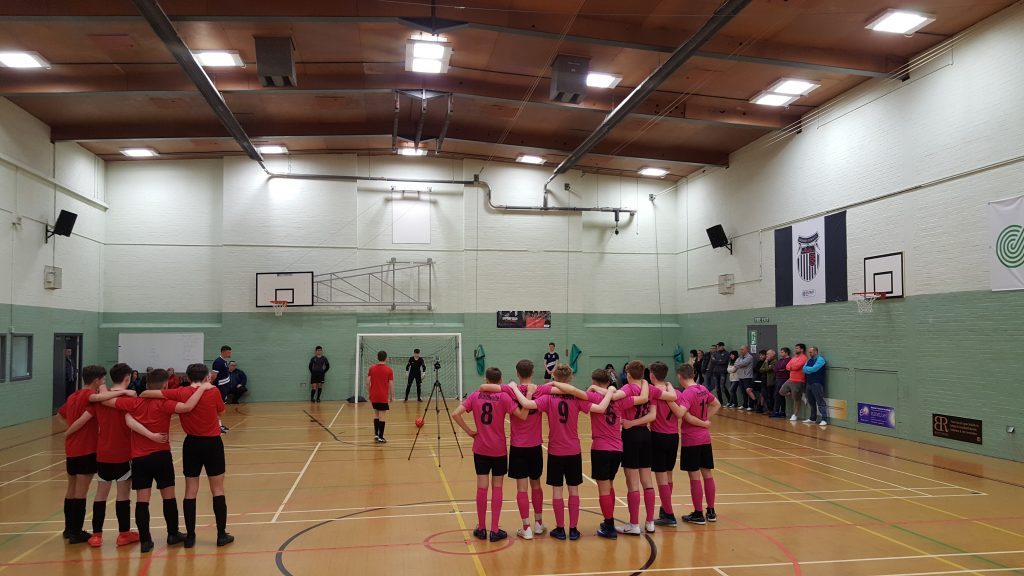 To request more information or to enter a side please contact us here.
Or email Mark@Gtset.co.uk (01472 696481)