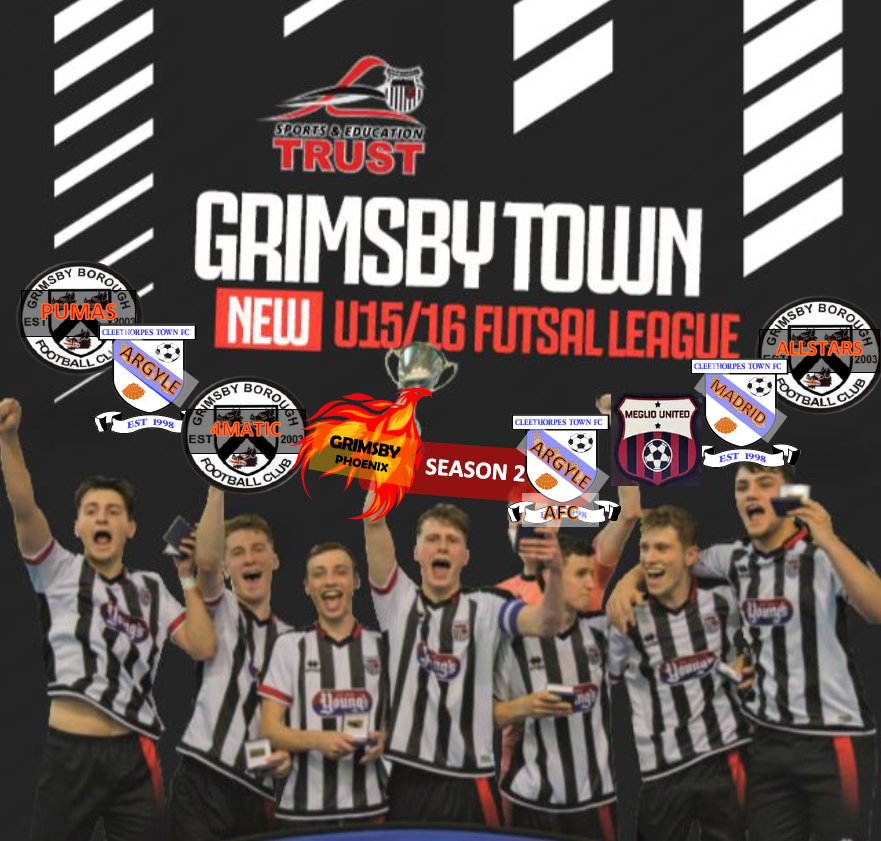 Season 2 of the Grimsby Town Sports and Education Trust U15/16 Futsal League 2019 played in partnership with Franklin College on Tuesday evenings. 
GTSET Futsal  U15/16 Season 1 winners 2018: AFC Clee Argyle.
#GTFUT19 #ThisTownsFutsal
Week 1:
An action packed opening set of fixtures saw 42 goals scored, 3 teams pick up maximum points, 2 teams cancel each other out and finally 3 teams lose their first game. 
First on court was last years champions AFC Clee Argyle facing new boys Meglio United, fresh from the World Championships. The game was close up until the final 6 minutes which saw Meglio score 5 times to take the score up to 11-3, Harvey Tomlinson scoring 7 goals to gain the MOM award. Next on court was the two other Clee sides and in a game that was contested right until the final kick, Clee Madrid managed to come off the right side of a 3-2 scoreline. In the game of the day Boro Pumas welcomed Grimsby Pheonix into the league with an absolute thriller. Despite leading 5-2 in the second half Grimsby Pheonix surrendered the lead to Boro Pumas who hit back in the last minute to take a point from a 6-6 draw. Last on court saw two of the younger teams battle it out as Boro 4Matic opened their account in the league against the experiences Boro Allstars. In the end the experience of the Allstars saw them run out comfortable 10-1 winners with Kiaren Perry and Maroos Sova both scoring hatricks.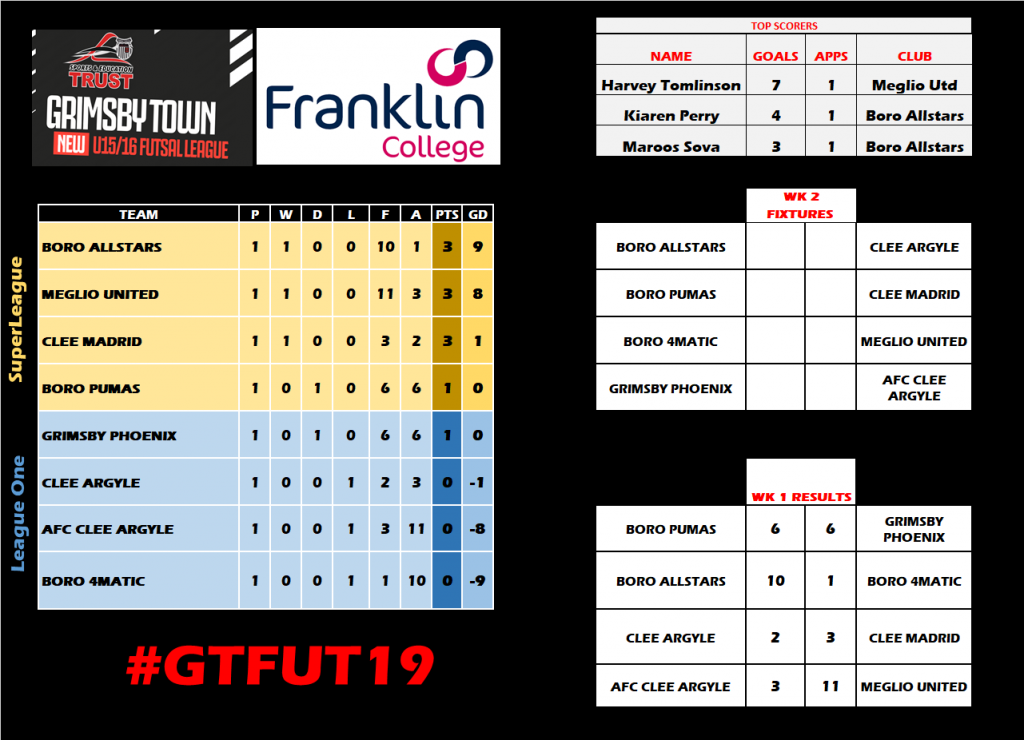 If you're in year 10-11 and are looking at options in the game after leaving school, visit our Futsal Scholarship page at the top of the webiste
#ThisTownsFutsal.