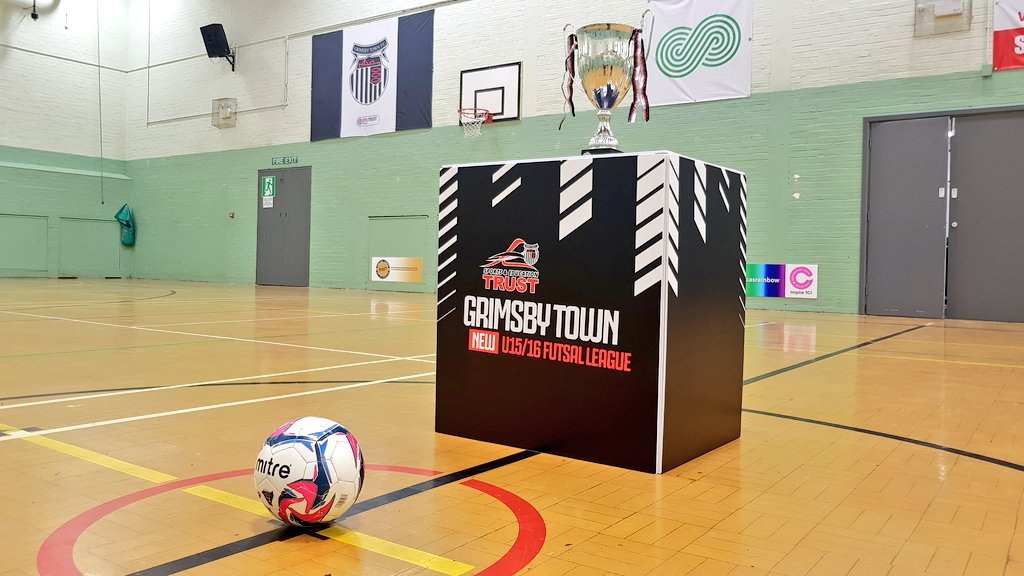 Week 1
This week saw the opening fixtures of the new GTSET Futsal League, there were no fewer than 44 goals scored in the first week seeing three teams pick up their first wins. The early pace setters were AFC Clee Argyle with an impressive 18 goals. Elsewhere Clee Argyle edged an 11 goal thriller 6-5 beating Boro Allstars. In the third game of the evening an impressive Discoveries came from 2 goals down to win 11-2 against Boro Pumas.  
Week 2
The second week of the still newly formed GTSET Futsal League saw an ensemble of competitive fixtures seeing the opening fixture between Clee Argyle vs  Boro Will-Lec ending 9-3. The second fixture of the night saw Discoveries take top spot after narrowly beating AFC Clee Town Argyle 4-2 in a fixture which could of gone either way with Elliot Barratt grabbing a crucial brace. The final fixture of the night saw the Boro derby of Pumas vs Allstars seeing Allstars coming out on top despite coming in at half time trailing.
Latest Table and fixtures: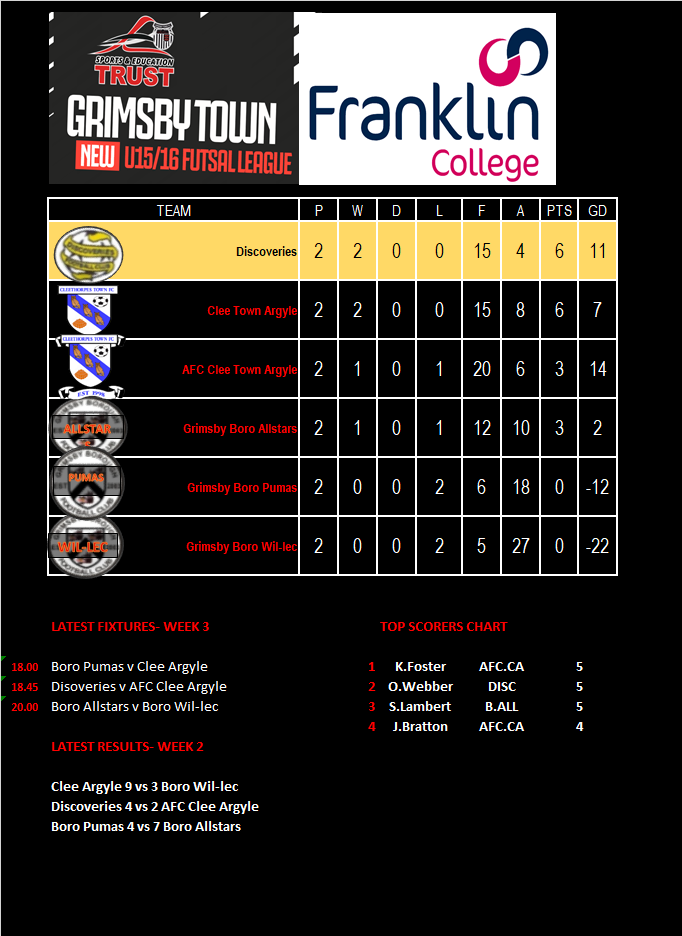 The local grass roots team will battle it out for the right the be crowned GTSET Futsal Champions in the open season running from now until XMAS.
#ThisTownsFutsal #GTFUT18