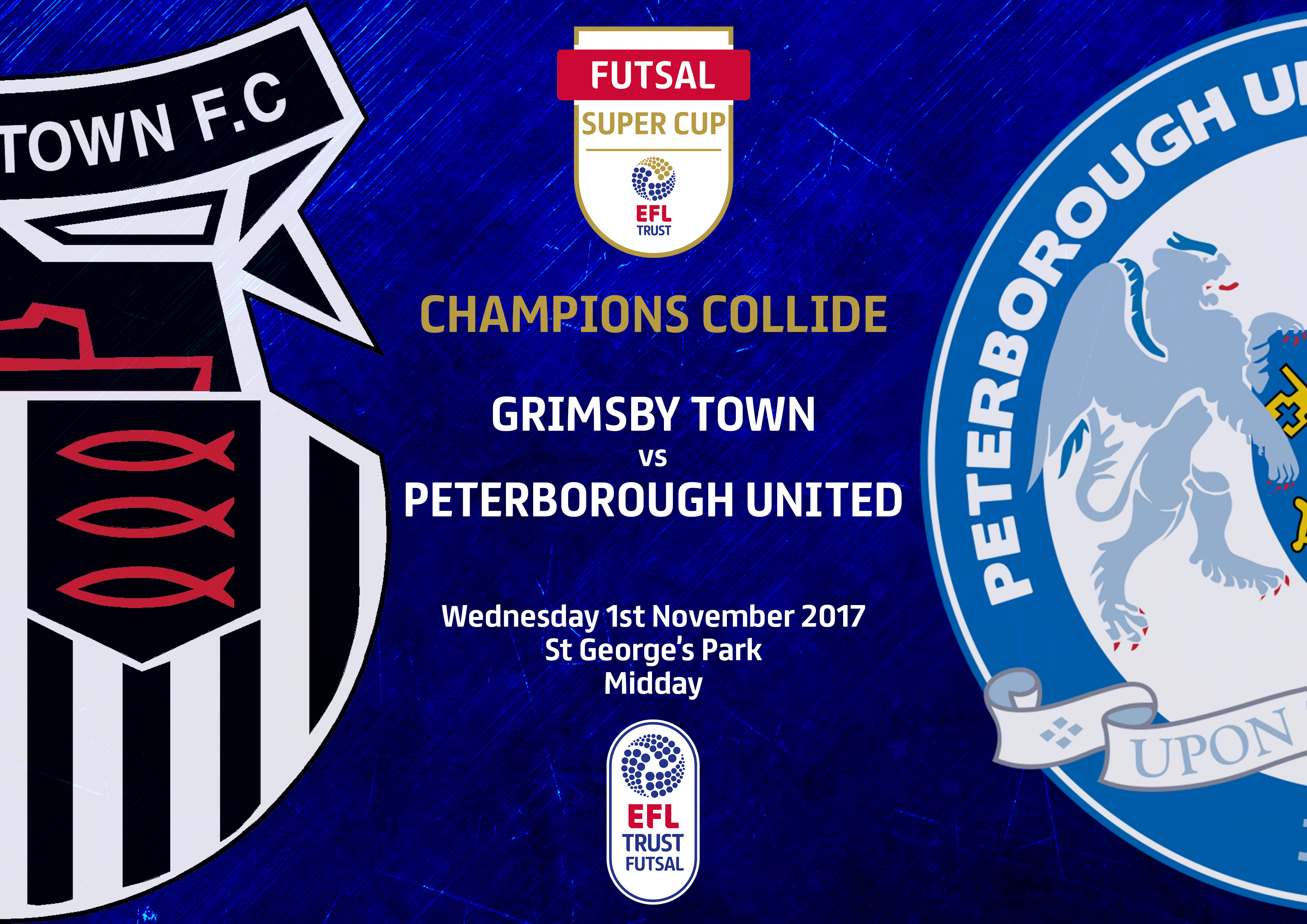 Grimsby Town vs Peterborough United- Preview.
Grimsby Town Futsal are looking to get their hands on silverware for the first time this season, as they face Peterborough United in newly formed EFL Trust Futsal Super Cup at St George's Park.
This fixture is the curtain raiser for the new EFL season, with both teams clashing after their separate successes of last season. Both The Mariners and Posh were crowned champions last season, Grimsby were victorious in the EFL Cup, and Peterborough won The National League 1 Final. Both sides will be hoping to kickstart their season by winning the Super Cup, in a game which promises to be a fantastic advertisement for youth Futsal.
Peterborough defeated Grimsby Town's B team in the semi-final with a 2-0 victory to set up their National Final against Exeter. Peterborough came out on top with a 1-0 victory thanks to a solitary goal from Kyle Gray. That was enough for Posh to claim the title for the first time in their clubs' history.
The Mariners on the other hand are no strangers to winning trophies. Their dominance of youth futsal has been nothing short of spectacular in recent years, claiming 2 emphatic trebles in 3 seasons. The class of 2015/16 emulated the class of 2013/14 by claiming 3 domestic cups in the same season.
Grimsby Town defeated Norwich City in last season's EFL Futsal Cup Final with a comprehensive 5-0 win at the PlayFootball indoor arena in Birmingham. The scorers on that day have all now graduated (K Hulse x2, Callum De-Gruchy, Kieron Bell, Adam Williamson)- now it's over the newest crop of futsal scholars to continue Grimsby's futsal legacy, and what better way to do so by being crowned EFL Trust Super Cup Winners.
Grimsby Futsal Head Coach Mark Westerby is eager to get the new season underway, and has hailed the attitude and application of the new recruits into his squad 'The players have been really good in pre-season. They've worked very hard, and made good improvement in this time. Their potential is very promising.'
Both sides are wanting to get their respective seasons off to a positive start, and by winning the EFL Trust Super Cup it is certainly one way of doing so.
The match will be played on Wednesday, November 1st at the home of English Futsal, St Georges Park.
You can follow all the lead up to the event and Live Coverage of the event on @GTSETFutsal and @officialGTFC.
#FutsalSuperCup
Credit: Tom McGrath.