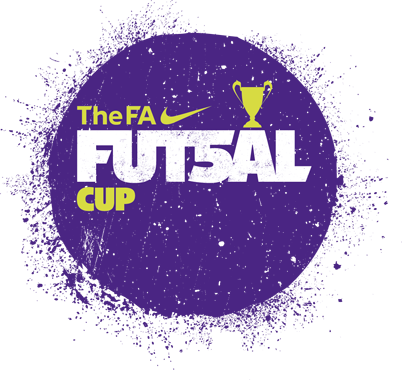 The FA Futsal Cup runs in exactly the same format as its neighbour sport football and Grimsby Town making the semi finals is just as big of a shock as it would be in football!
In Futsal the National SuperLeague (Tier 1) is the equivalent to the Premier League in Football and is the highest league in UK Futsal. Then in tier 2 and 3 it splits into North and South Divison 1 and 2 (these been the equivalent to Championship and League 1 in football). All these senior teams play a regular season and compete for promotion, relegation and qualification for Europe etc. These teams joined the FA Cup in the 1st Round proper.
As Grimsby only have a full time U19s team and have no regular senior National League we were classed as a "non-league team". Therefore, we had to play 3 qualifying games to make the first round proper.
Results:
QF Round 1- UKFA 1-4 Grimsby Town
QF Round 2- Fleetwood Town 1-5 Grimsby Town
QF Round 3- Oldham 1-8 Grimsby Town
Having successfully qualified for the First Round proper we were handed a home draw against North Division 2 (Tier 3) side Durham Development. This was our first ever home game open to the public and we attracted a sell-out 220 supporters to GIFHE.
First Round- Grimsby Town 5-2 Durham Development
We were then given the tough away task of Sussex Futsal. Not only was it a 500 mile round trip to the South Coast but Sussex had just been crowned Division One South (tier 2) Champions meaning they will be playing in Futsal's highest league next season after promotion. Despite this we were victorious and moved into the quarters.
Second Round- Sussex Futsal 3-6 Grimsby Town
After beating South Divison One Champions in Round 2 we were drawn against the Division One North Champions (tier 2) Durham Futsal Club in the quarters again away from home. Durham had gone their full domestic league season unbeaten however we ended that run and made our way into the semi-finals.
Quarter Finals- Durham Futsal 3-4 Grimsby Town
All 3 of the other semi-final teams operate in the SuperLeague (tier 1), the Premier League of Futsal. Reading Escolla were crowned champions of the SuperLeague recently while London Helvecia finished runners-up. London Helvecia have 7 England international players in their squad so are obvious favourites to progress to the final. We hope to cause an upset!
Fixtures: 16th June 2018
Semi Finals- London Helvecia vs Grimsby Town FC
Reading Escolla vs Birmingham Futsal
You will be able to watch the our semi final live via an online stream, keep an eye on our social media for details! See our journey so far below!
@GTSETFutsal #ThisTownKnows #WeAreFutsal