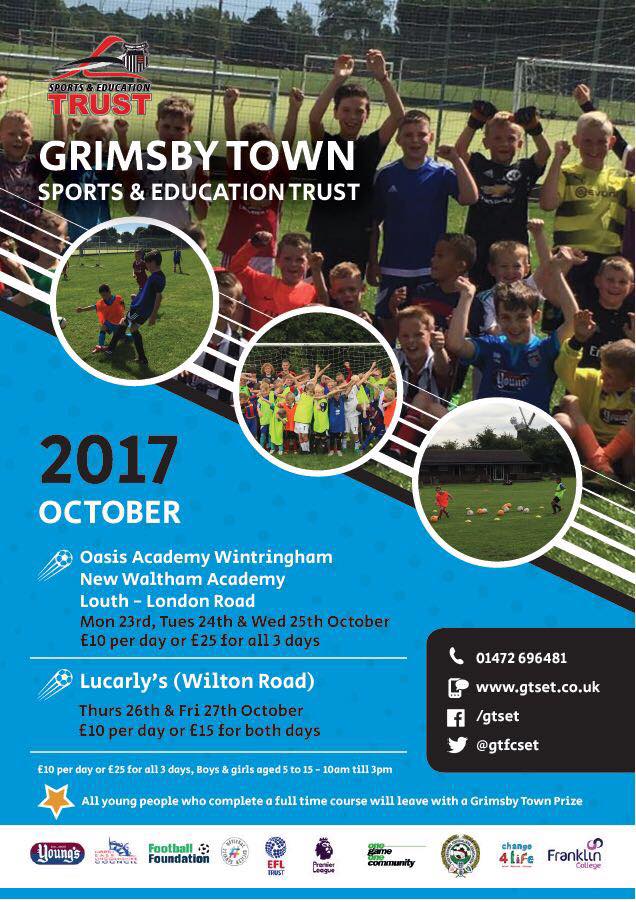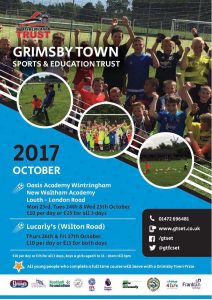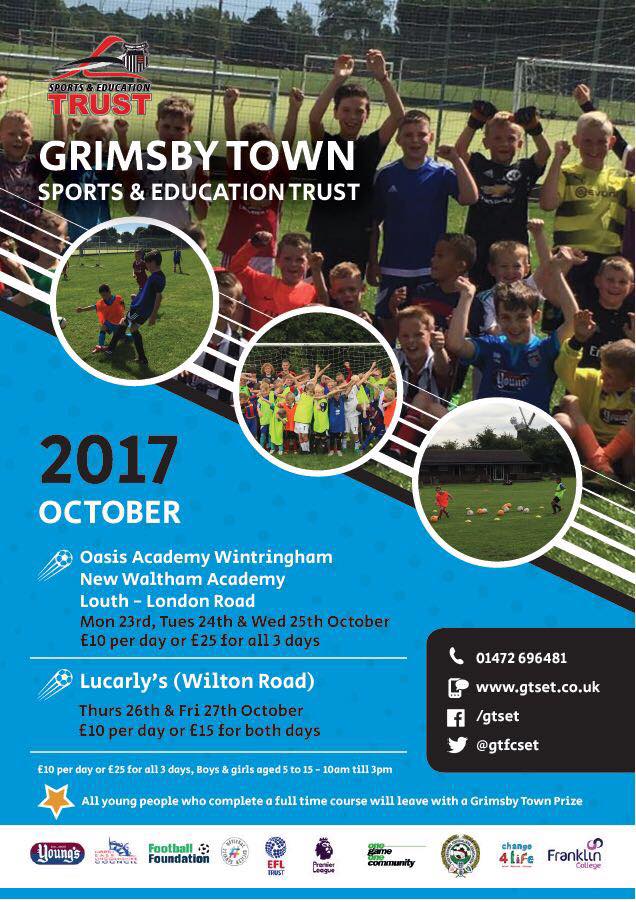 We at Grimsby Town Sports and Education are delighted to release dates for our October half term 2017.
Our course programme runs for boys and girls from 5 to 15 years old. The courses are great fun for all, run by our team of professional coaches.
The course includes warm ups, fun based coaching, games and plenty of football matches. Our courses always promise to be good fun for all with: Speed guns – test your shooting power, Target Nets, Re-Bound boards, Professional speed parachutes, plenty of football matches, Skills Challenge & competitions with medals and trophies
Our courses are a great opportunity to improve skills but more importantly, to have fun and to keep fit & healthy which is obviously important to encourage in children. Regardless of what level you play, the most important factor is having fun! All young people who complete the holiday course will leave with a Grimsby Town prize.
To book onto a venue please contact our office on 01472 – 696481 or email us on office@gtset.co.uk