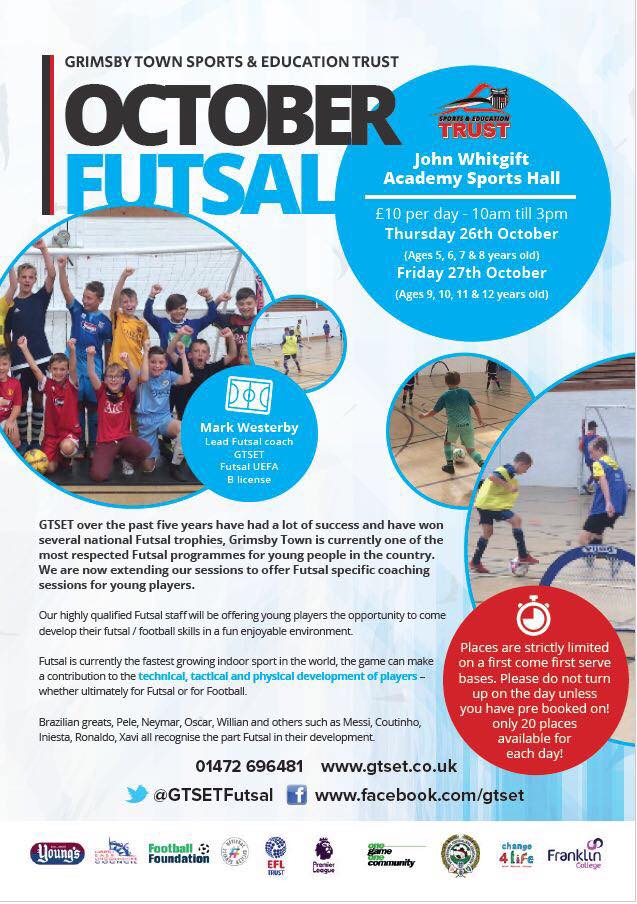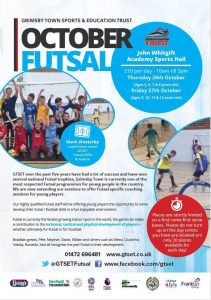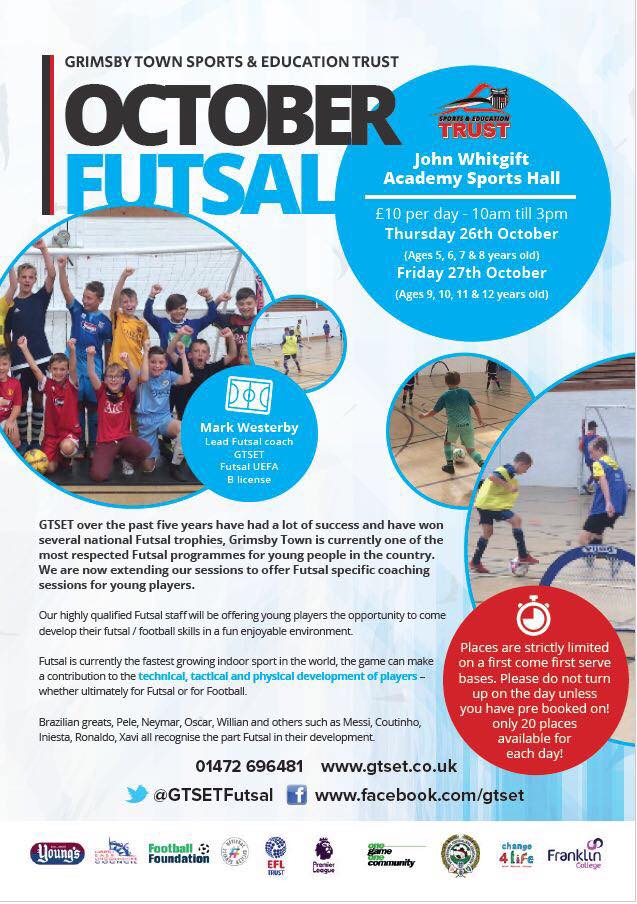 We are offering young people to participate in Futsal this October half term.
We at GTSET have won National competition after competition and due to popular demand we are offering young people the opportunity to get involved.
The course will be running on Thursday 26th October 2017 for ages 5,6,7 & 8 and Friday 27th October for 9,10,11 and 12.
Due to the demand we can only offer limited spaces so contact our office on 01472 696481 to avoid disappointment.