Grimsby Town Sports and Education Trust have an exciting opportunity for junior futsal teams in the local area.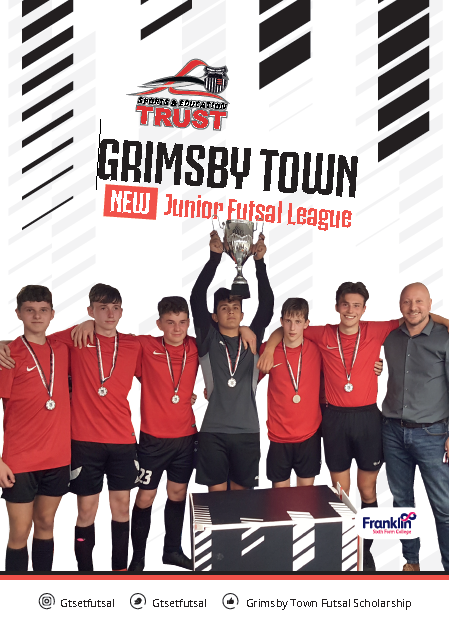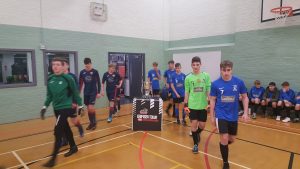 After 2 successful mini seasons during 2018/19 for the U15/16 age range we are delighted to announce we are running a third season during the 2019/20 winter months (October-April).
We are continuing with the U15/16 age group but starting a brand new league for U13/14 grassroots teams in the local area.C
The Format
We are capping league entries to 8 teams. This is to ensure each team get 36 minutes of futsal per week. The games will be 18 minutes each half using certified UEFA Futsal rules with x2 experienced futsal officials. We are allowing teams up to 8 players per squad (changeable each week).
For £22.50 a week your team will receive: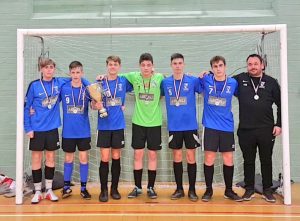 36 minutes of futsal per week.
2 x experienced Futsal referees. 1 adult and junior ticket for all players in your team for 5 Grimsby Town home games in the 2019/20 season (exc cup games).

Updated website withlatest scores, fixtures and tables on.
Last years winners AFC Clee Town Argyle with their trophy
What is Futsal?- Not just traditional 5 a side!!
For those that aren't familiar with the sport, Futsal is played on a hard court (usually indoors), the futsal ball is a size 4 and is designed to bounce less, therefore the ball is on the floor more and there is more emphasis on the technical demands of the game. Players such as Inesta, Messi, Ronaldo and Neymar grew up playing futsal and have transferred a lot of the skills learned playing futsal into football. It is played with 5 players on court for each team but with unlimited substitutes allowing plenty of game time, the setup, rules and tactics differ drastically from normal 5 a side.
Benefits of Futsal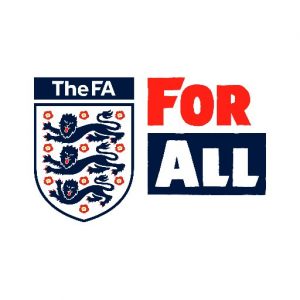 -200% more touches that 11 a side game.
-Enhanced decision making and speed of play.
-Increased emphasis on 1v1 attack and defending.
-Knowledge increases due to roles on court (less positions).
-Improved ball control in tight areas.
Futsal is now recognised by the FA as playing a key role in player's development particularly in younger years.
"The new Futsal strategy (2018-2024) aims to make this fast, exciting format of the sport become England's indoor game of choice for young players and drive participation."- The FA
"Futsal is a key part of the new FA foundation phase inititative and experience"- Pete Sturges Technical Lead for Players 5-11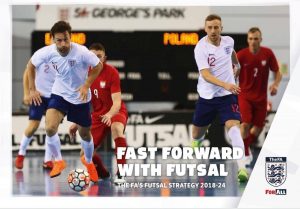 As well as the FA other footballers play tribute to futsal's influence on their development.
"Futsal is an extremely important way for kids to develop their skills and understanding of the game. My touch and my dribbling have come from playing Futsal." Ronaldinho, FIFA World Footballer of the Year 2004 & 2005.
"As a little boy in Argentina, I played Futsal on the streets and for my club. It was tremendous fun, and it really helped me become who I am today" Lionel Messi, FIFA World Footballer of the Year 2009, 2010, 2011, 2012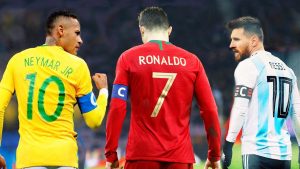 "During my childhood in Portugal, all we played was Futsal. The small playing area helped me improve my close control, and whenever I played Futsal I felt free. If it wasn't for Futsal, I wouldn't be the player I am today." Cristiano Ronaldo, 106 games & 43 goals for Portugal
"Football & Futsal have a lot in common … There are different tactics and moves, but there is the same essence of mastering the ball, combining and making quick decisions." Andres Iniesta, 6 x winner of La Liga, 3 x winner of UEFA Champions League, 2010 FIFA World Cup Winner"
League Application
For more information on to register a team please contact Mark@GTSET.co.uk or call 01472 696481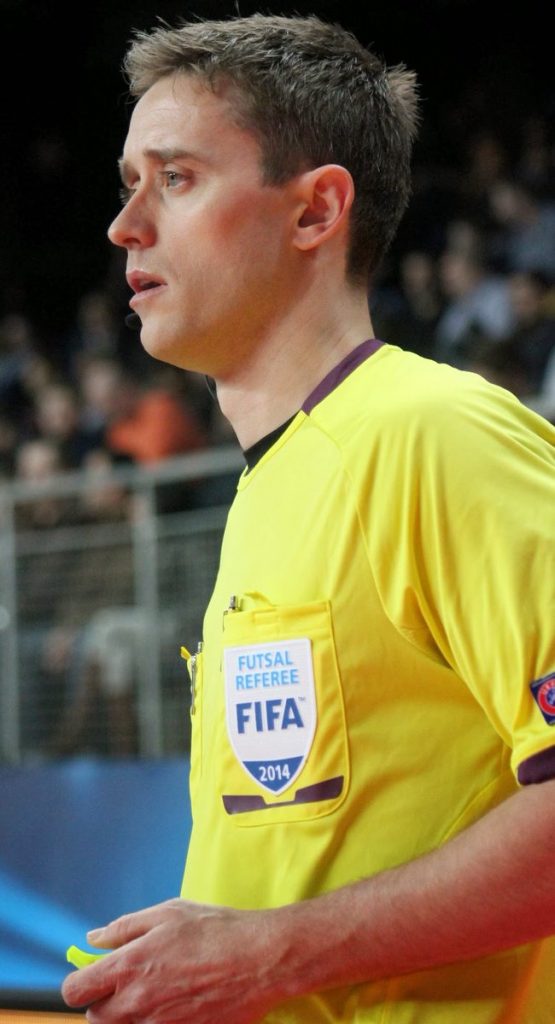 Officials
GTSET Futsal are always on the look-out for new officials. If you are an experience futsal or football referee and would like to officiate in our futsal league then please contact Mark@GTSET.co.uk or call 01472 696481