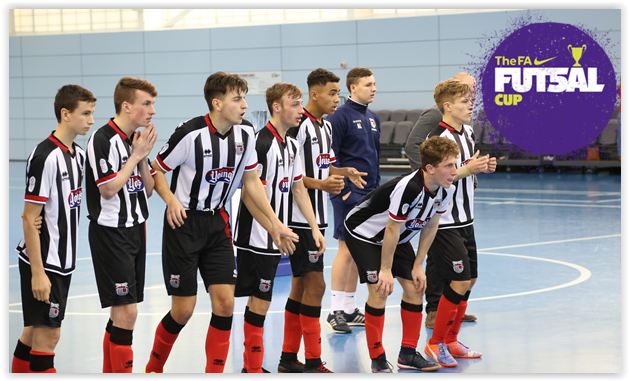 Grimsby Town Futsal will go a step higher this weekend as they compete in the senior FA Futsal Cup Qualification Round.
Grimsby Town Futsal who usually only compete in EFL under 19 competitions, will this Sunday aim to take their youth success to a new level as they aim to qualify for the first round of the FA Futsal Cup against senior Futsal teams.
Grimsby Town will welcome back former scholars Alex Lait, Nathan Lambert, James Blunden and Jack Burrows, Mitch Taylor into the squad. They are now eligible to play for the Mariners as the 'under 19' age limit isn't applicable in the FA Futsal Cup.  They will join current Futsal Under 19 scholars Jan Meiwald, Tyler Denson, Harry Burke, Alex Aldrich and Alfie Usher.
Grimsby Town will have to qualify from a group of 5 teams on Sunday at Edge Hill University, West Lancashire in order to reach the first round proper.  In their group are Fleetwood, Stoke City, UKFA, and Oldham. If they're in the hat for the first round then they can draw any of the country's top flight Futsal Super League teams in January.
You can catch Grimsby's 2nd game vs Stoke City Live at 11.55am : https://mycujoo.tv/gtset-futsal?id=11345
Follow @GTSETFutsal for updates via twitter.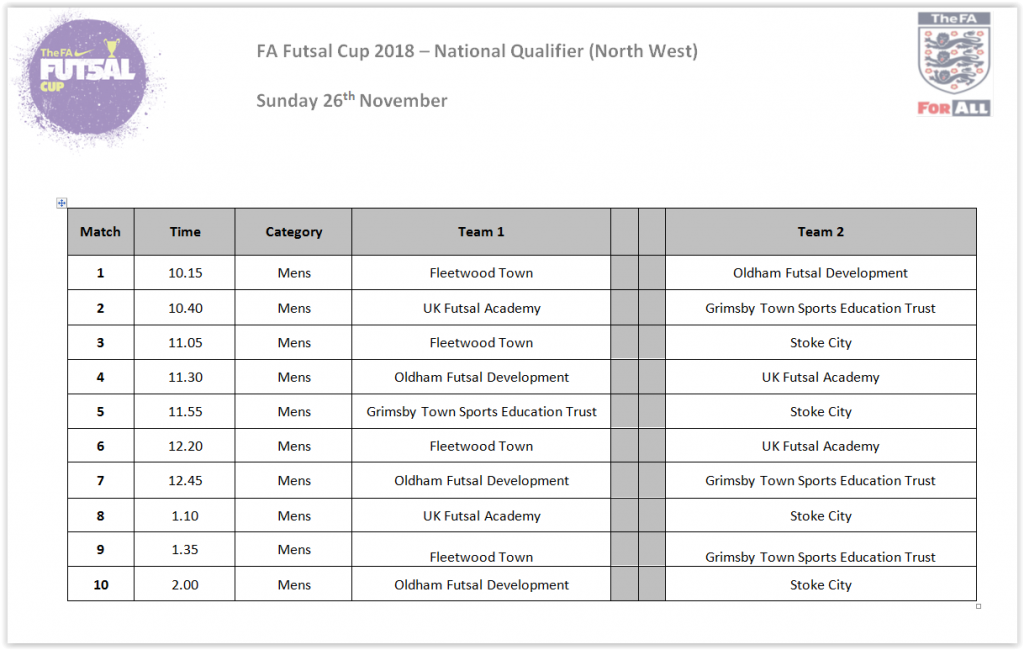 a