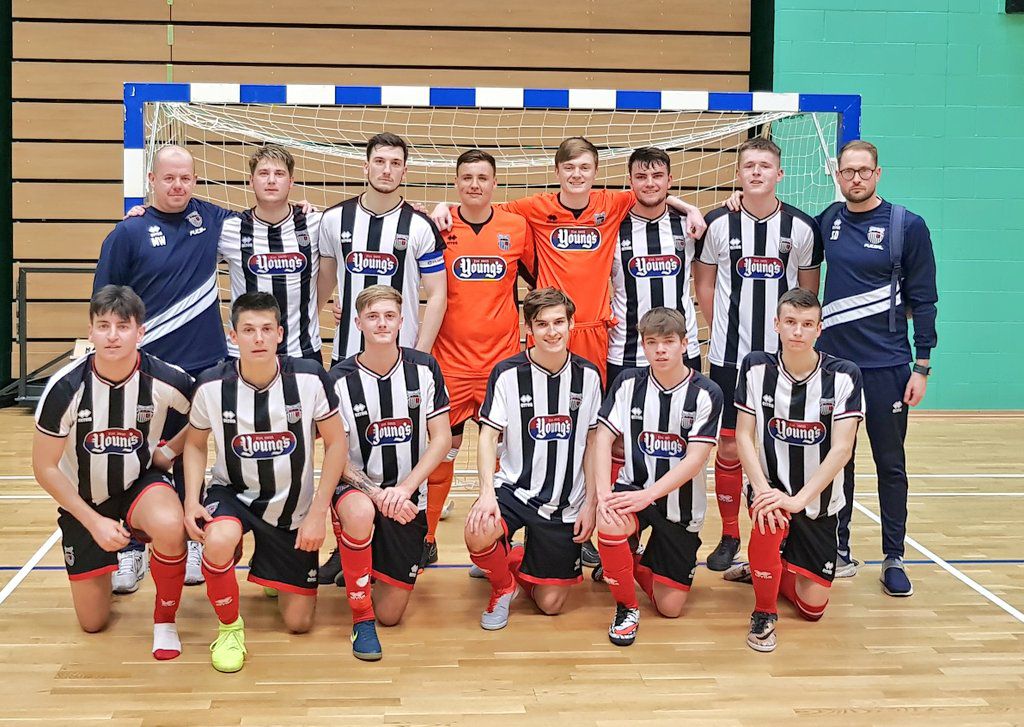 After reaching the semi final of the FA Futsal Cup last season Grimsby Town Futsal made sure they were in the hat for the first round this year by coming through 4 tough qualification matches.
As Grimsby Town FC Futsal do not have a full time men's team in the SuperLeague (football's equivalent to the Premier League and EFL) and only an U19s team, they have to qualify for the FA Cup against other "non league" teams.
Grimsby Town FC Futsal headed to the University of Nottingham to play in 4 qualification fixtures.
First up was Nottingham Trent University. After taking an early lead Grimsby found themselves 2-1 down, The Mariners flipped the game on it's head to make it 3-2 before Nottingham Trent Uni scored a last gasp equaliser through their fly keeper.
Town's second qualifier was against the University of East Anglia which Grimsby edged 1-0. Next up was another tough encounter against a newly formed Galante United, with time ticking down Galante pushed for the win adopting the fly keeper tactic, after some resolute defending the Mariners' hit Galante on a counter and stole the win by a single goal.
The young Mariner's faced Grantham United in their final qualifying match. Town made easy work of the Panthers beating them 5-0 to ensure Grimsby Town FC Futsal would be in the hat for the first round proper. The famous competition now follows the same structure as it's close neighbor sport football's FA Cup. Each round is drawn for a home or away knockout fixture. Grimsby's first fixture is away to the winners of of Spurs vs Chelsea.
#ThisTownsFutsal #FastForwardWithFutsal