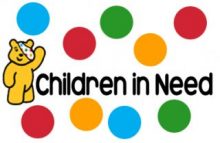 7.12.2017.

All Together Grimsby – Children In Need
Review
We at Grimsby Town Sports and Education have been busy with the delivery of "The All Together Grimsby Project", the project started in November 2016,  with the appointment of Adie Merrikin as our new disability officer for GTSET.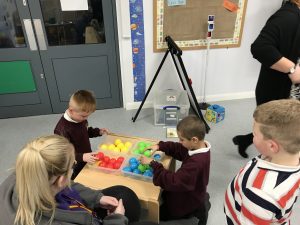 The project came about when GTSET were successful in application from `Children In Need` with a focus in three key differences The Trust needed to make for young people with disabilities,  for the project to be a success,  Adie Merrikin was tasked to research the area of North East Lincolnshire and identify the gaps within the market to aid success targets outlined within the application.
Adie added "With the needs analysis we noticed that many young people with disabilities and disadvantages were dropping out of physical activity when they left secondary education, with this being the case we wanted to ensure that we were able to help with the transition from primary to secondary schools and also from college to the community settings, and other pathways for individuals, We feel that we have managed to achieve this and have made a difference within our region".
Below are the three difference attained by GTSET;
Difference 1.
We at Grimsby Town Sports and Education Trust in our delivery of the project have been able to engage with young people of mixed ability through physical activity and to develop their skills in all aspects of life.
Through our deliver we have enabled to work and develop young people's motor skills through the activities we have provided, including those that have developed cognitive stages which is understanding what to do, at the start of the sessions some of the young people looked a little unsteady on their feet and through the activities and specific guidance provided they are more comfortable and confident with certain actions they undertake, this has happened over a period of weeks with young people reaching milestones at different times.
Through the practices and activities the young people have been able to participate in has led them to also develop Associative Stage of motors skills this has enable the young people to demonstrate more refined movements which has been developed over a period of time, Young people have grown in confidence and with the specific coaching and the use of different visual cues over time have been reduced as specific young people who needed them have developed well and are less reliant on these cues.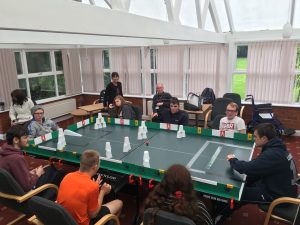 Difference 2.
The project has Increased physical activity as at the start we had load of young people who never really wanted to take part and as our findings show were isolated and disengaged from taking part in physical activity, Over the course of the first several weeks the young people have gained more confidence and are now included with sessions and a majority have taken huge strides in such a small amount of time.
We have seen barriers of participation within the young people since the start of delivery in many different areas, We have seen that certain individuals are reluctant in getting involved this is mainly due to negative experiences and some we have seen barriers with regards to their disability. We have 2 young boys who started attending to our community involvement session who are profoundly deaf and being able to communicate with them was an uphill battle, therefore we was able to bring in a Deaf awareness and British Sign Language tutor in to do some intensive work for our staff. We have had such an amazing response to this and have received emails from their father to show how much they have come on leaps and bounds since they started attending and how emotional he became as he never thought he could see his son play sports and not only that progress to play for Grimsby Town Disability Football Club.
We have been able to strike up good working partnerships with Linkage Community Trust and Cambridge Park Academy through the project and this has been pivotal in increased participation and attendance from young people, We have also been able to draw other organisation closer to our table and create pathways for the young people of those we feel are talented in specific sports and direct them which has again increased their participation levels. We have several young people who at the start where disengaged and had social isolation who are now signposted to clubs and teams across the region.
Difference 3.
We at GTSET, focused on enhancing social skills for the young people we engage who have found themselves isolated from society due to the disadvantages of the individuals, we at Grimsby Town ensure that all young people at each session follow The Football Association four corner model which focuses on Technical, psychological, physical and social aspects of physical activity.
We have seen the young people grow leaps and bounds with confidence pre and post sessions and the young people now come and hold conversation with the coaches and others members within the group. We at GTSET encourage group interactions during the delivery of our sessions and we really push for a guide and discovery for the young people to integrate and socialise with other members of the group.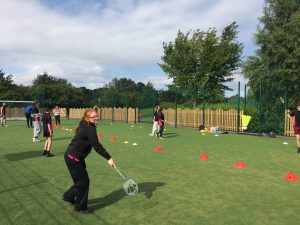 Not only have we seen an improvement with the ability of the young people we have also seen an increase in the moral of the sessions, Each participant has sustained great attendance during the delivery but also we have seen young people socialising outside of the session also and this has benefited the content of the sessions as all of the young people get on not just as team mate but also they have bonded out of the sessions and have made friends.
Breaking the barriers within disability sports has been a fundamental challenge to ensure that each young person are socially engaged and skills have developed, we have completed a deaf awareness course to enable our staff to communicate with specific children which has been a huge success and have really changed the lives of the individuals from this.
We have also been able to offer all young people who attend the sessions the opportunity to attend Grimsby Town Football Club`s home fixtures in which we have around 30 – 35 young people attend per fixture, we also ensure that all the young people are sitting in the same section and again this has developed social interaction and engagement within the groups.
Overall the first year of the `All Together Grimsby` Project has been a huge success and we have seen the project grow from strength to strength, we at GTSET have formed several partnership with existing organisation in the local area and we are looking forward to see what else the project can offer in the second year. We would not be able to achieve this success without the support from `Children In need and the young people.