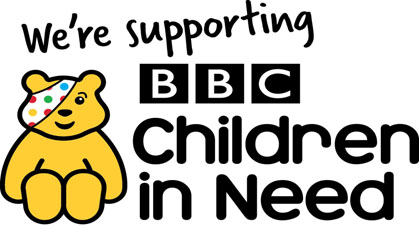 19.01.2017

Children in Need  
We at The Trust have been successful in an application to deliver several sporting sessions as part of `Children In Need`. The aim of the project is to improve;
Motor skills
Increase physical activity
Enhance social interactions
We are delighted that Adie Merrikin has been appointed to manage the project, Adie who has been with us here at The Education Trust for a number of years managing a number of projects within this area of work and was a stand out in our recent applicants for the position of Disability Sports Development Officer's role.
The project will engage with young people from aged from 5 – 18 years old through increased physical activities across the North East Lincolnshire and the Lincolnshire region.
Adie Merrikin the project lead co-coordinator, said " The `All Together Grimsby` project provides such a wide range of children and young people with  disadvantages with regards to disabilities the opportunity to take part in sports and physical activities that they love across North East Lincolnshire.
The aim of the project is to actually give the young people a voice and let them decide on what sports they want to take part in, we have a suggestion box at each session and they are able to go over and add comments in throughout which keeps it fresh and enjoyable for the young people this provides the participants empowerment throughout the project"
The project is aimed to offer the opportunity for young people to take part in PAN disability sports and also offers pathways to sports clubs in the area.
The Trust has been able to make strong partnerships with Linkage Community Trust and Cambridge Park Academy to increase out of school delivery and also provide a community based session at Oasis Academy Wintringham on a Tuesday evening.
Adie continued to add "Through the research we carried out there was a lack of sporting activity for PAN disability sports in our region the project has enabled us to form good working relationships with Linkage Community Trust and Cambridge Park Academy which is only going to benefit the young people's engagement and development, whilst this has been a huge success we at the Trust have also been able to develop pathways for individuals and have a very strong partnership with Grimsby Town Disability Football Club as well as other organisations to offer that opportunity for the children and young people to reach their potential and to make a difference in their lives".
For more information on the `All together Grimsby` Project please contact our office on 01472 696481.