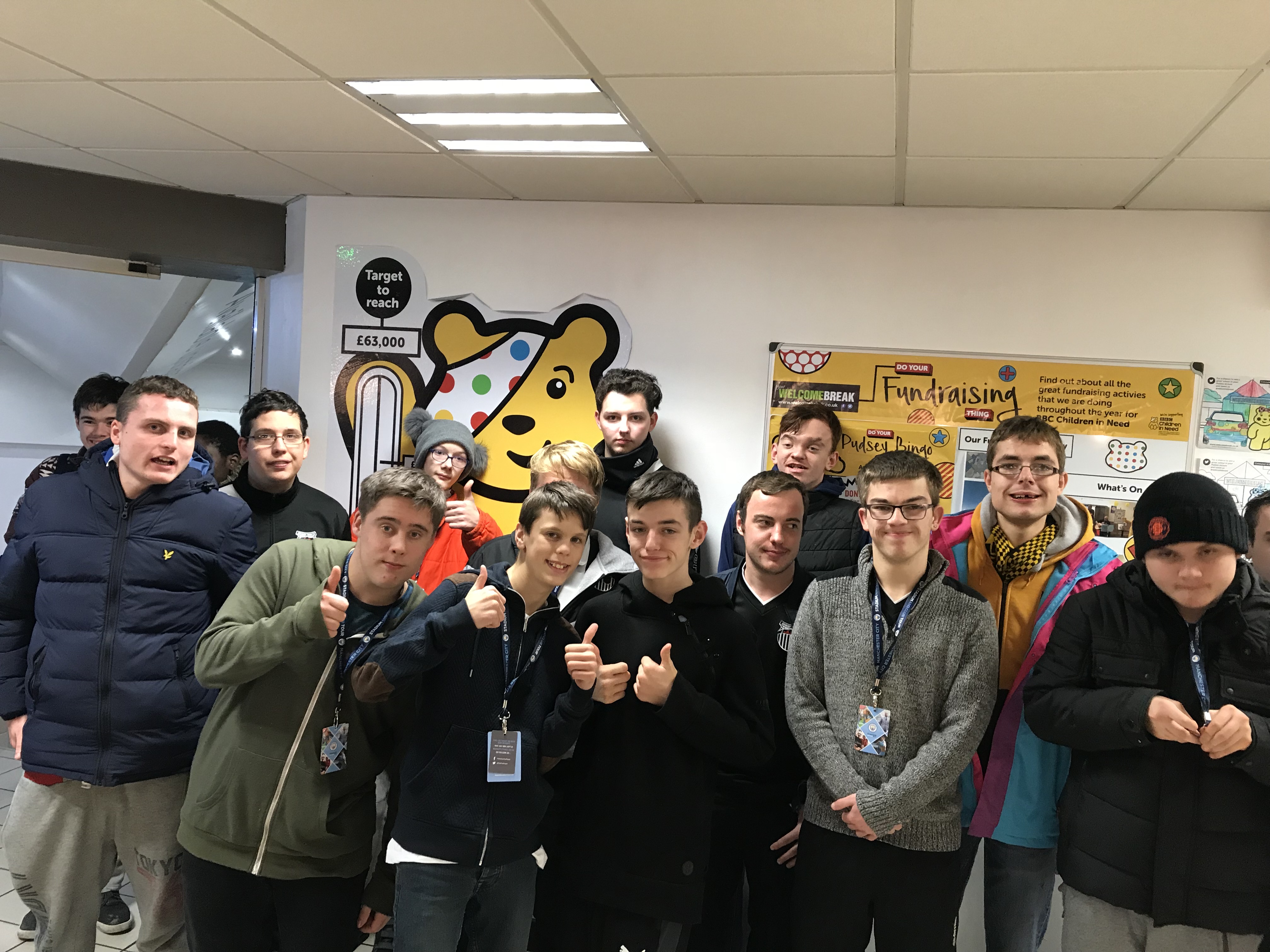 23.12.2017.
All Together Grimsby`

Disability Inclusion
We at Grimsby Town Sports and Education Trust with funding from `Children In Need` offer young people with those who have disadvantages an opportunity to take part in increased Physical activity across North East Lincolnshire. The Trust during this project have managed to work with young people through `PLAY` the young people have developed multi motor skills some have been able to achieve more refined spatial awareness, running, walking, Agility, Balance and coordination.  An opportunity to take part, but also the ability to enjoy themselves in a relaxed, fun and safe environment, through Play they have been able to explore spontaneous movements in which they have developed technical  as well as physical and mental aspects.
Disability officer Adie Merrikin said "We deliver three sessions per week in our region, these are in Linkage Community Trust, Cambridge Park Academy and offer young people a community involvement session. We focus on three key indicators these are to improve motor skills, Social interactions and increased physical activity for those with disadvantages".
Children In Need has offered Grimsby Town Sports and Education Trust to offer more specific needs to young people with disadvantages and in its first 12 months has seen the growth of the project expand especially those within the education setting transitioning into the community delivery.
Adie continued to add, "We wanted to void the gap, When we did our research for the project we noticed a lot of young people post 16 education are dropping out of physical activity for one reason or another, so we wanted a transition to the work we provide, The first year has been a huge success with Continuous Personal Development training to our staff, participation rates being maintained to meet the KPI`s set but more importantly the happy faces and differences we are fortunate to make and see is what its all about".
Following on from the successful year of the project Grimsby Town Sports and Education Trust we were able to take the young people to The Etihad Stadium in Manchester. Adie added  " As part of the project one of the key indicators is to develop social skills, this has enabled us to bring all three sessions that we deliver together, take a tour and give the young people the opportunity to look at one of the best grounds in the country, this has enabled are participants to socially engage with each other and bring the group closer together."