Week 2: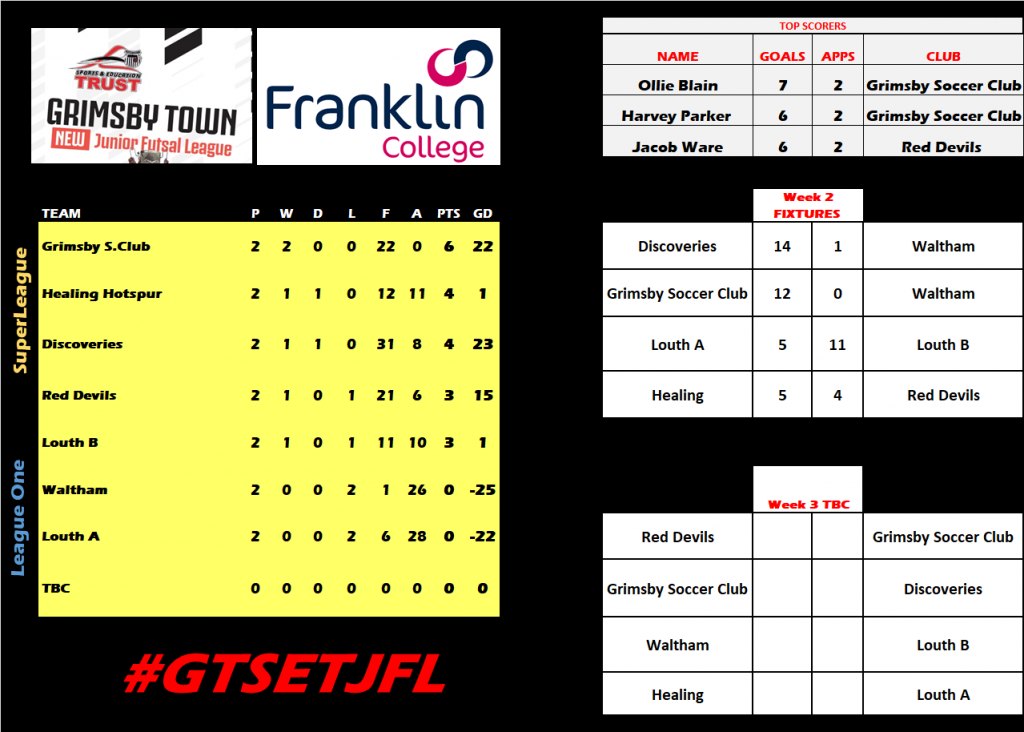 Week 2 saw all teams in action as the league began to get into full swing. The first game saw Discoveries win 14-1 against Waltham to continue their unbeaten start to the league. Grimsby Soccer Club went top of the table with 2 wins from 2 beating Waltham 10-0. The third game of the night had both Louth Town teams in action in a goal fest, Louth B running out winners against Louth A 11-5. The Final game of the night saw Healing play Red Devils in a thrilling game of futsal, Healing ended up winning 5-4 against Red Devils but a great display was shown by both teams.
Roll on Week 3
Week 1: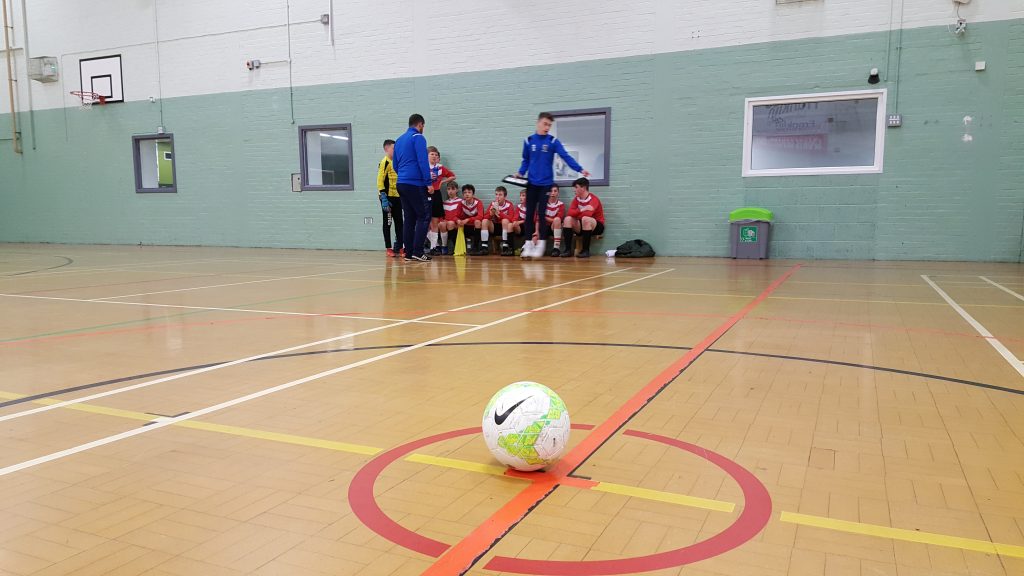 Week 1 saw Discoveries draw 7-7 with Healing, with Healing rescuing a point late on with seconds left to play. Red Devils came out winners against Louth A with a 17-1 win. The final game of the night saw Grimsby Soccer Club take 3pts against Louth B in a 10-0 win.

Roll on Week 2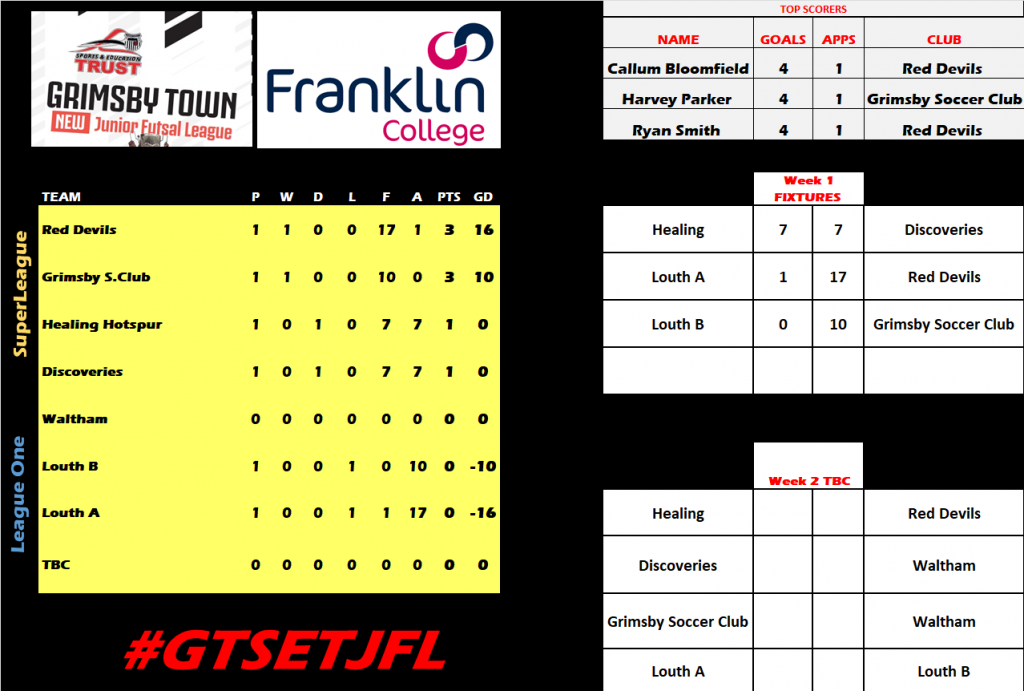 You can still apply!
We are constantly taking applications to join our league, see below.
-£20 a fixture
-36 minutes of futsal per week.
– 2 x experienced Futsal referees.
-1 adult and junior ticket for all players in your team for 5 Grimsby Town home games in the 2019/20 season (exc cup games).
– League winners parade at a Grimsby Town FC game.
-Updated website with latest scores,fixtures and tables www.gtset.co.uk/futsal-leagues/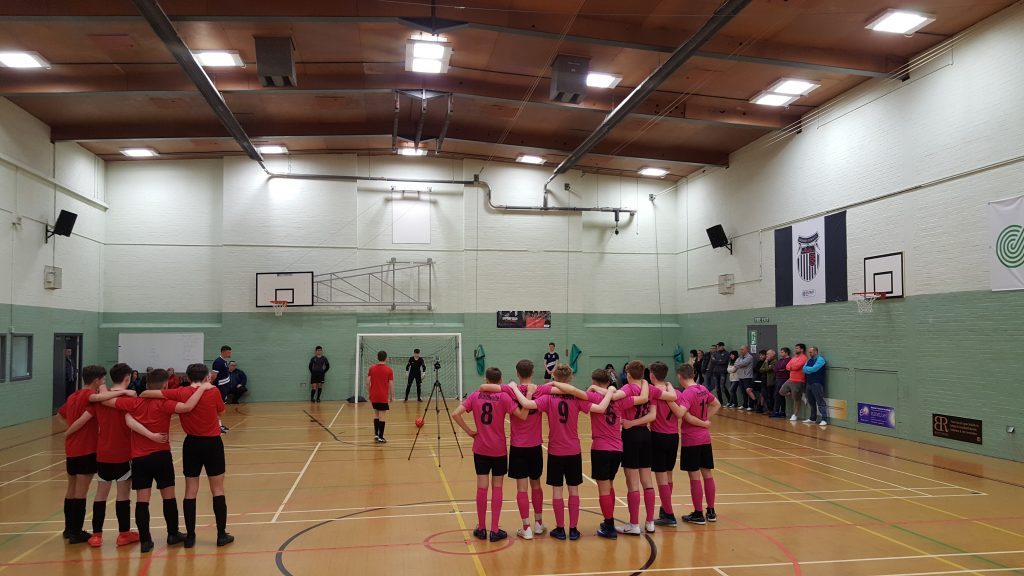 To request more information or to enter a side please contact us here.
Or email Mark@Gtset.co.uk (01472 696481)